Friday, 26 February 2010
For search engines keywords are essential SEO elements as they are what search sequences are matched against. That is why it is crucial optimizing your site for the proper keywords. It might sound easy but when you get more into it might appear puzzling to properly decide on the keywords. Nevertheless, with some research and thinking the issue of determining the proper keywords to be optimized can be quickly resolved.
Selecting the Right Keywords to Optimize For
It looks like those days when you could able to obtain with small efforts a top placement for a one word search sequence is history. Nowadays, as the internet is heavily populated with various websites it is almost impossible to obtain constant top placements for a one word search sequence. It is a more reasonable goal to obtain a constant top placement for two or three word search sequence. Analyzing the dynamics of the search results for a particular one word keyword, you'll notice that is quite easy for one week to be in the first results and the next week to drop out from the first thirty results, as of the result of the high competition for the given one word keyword and other sites left you behind.
You can still include one word sequences among your keywords but if they are not supported by additional expressions you will not achieve high placements. As an example, if you have a site about cats, 'cat' is naturally a compulsory keyword, but you still have to optimize it for other words, such as 'cat owners', ' cat breeds' or 'cat food' to have success with. This example is not the absolute truth on how to properly optimize a cat site, but shows you the direction of how you should think when selecting the keywords for your website.
Usually, as you begin the optimization process you have to think about the keywords best describing the content of your website and what are users more probably to use to find your site. One aspect to take in consideration is synonyms. Quite frequently users will another word for the same thing. In the provided cat site example, 'feline' is a synonym and most certainly there are going to be users who will use, thus is it recommended to incorporate it here and there on your web pages. However, don't exaggerate it and optimize for every single synonym that comes into your mind as search engine algorithms will include most synonyms in the keyword match, more even for languages like English.
You should come up with more keywords probably used to describe your website. It is recommended to think thematically as search engines are inclined to give a higher rating to the page if it is part of a site and its theme match the keyword sequence. From this point of view it is vital for your site to be centered on a specific theme, for instance cats. It might not be easy to find all the applicable keywords by your own, but luckily there are tools for it. One such tool is the Website Keyword Suggestion Tool that will help you establishing the theme of your website and also the keywords matching the theme. Google's Keyword Tool is another excellent tool for more ideas on the keywords to be used.
As you are selecting the keywords to be optimized you have to think not just to their relevancy to your website and the estimated amount of monthly performed searches for these specific keywords. Quite frequently a narrow search is much valuable as the user reaching your site is indeed interested in your product or service. Continuing with the cat site example, you might find out the 'adopt a cat' key phrase is delivering you more traffic because a part of your site is about things to watch out when adopting a cat. The page has no interest for those who already own a cat, but it is of high interest for future cat owners, who might not be numerous but you are targeting them and the general result of attracting them might be more valuable than attracting the large number of people generally interested in cats. As you are analyzing the monthly search hits you have to consider the unique hits matching the site's theme.
Keyword Density
Following the selection of the keywords best describing your website and of probable interest to the users, next you have to make your site keyword rich and ensuring a proper keyword density for the selected keywords. Keyword density is a general measurement of the relevancy of a page. Usually, the higher the keyword density is, the higher is the relevancy of the page for the search sequence. The ideal density is about 3%-7% for the main two or three keywords and about 1%-2% for the less important keywords. You might use the Keyword Density Checker to find out your website's keyword density.
There are no precise rules, but try optimizing for a realistic number of keywords, five or ten should be enough. There is no much use optimizing it for hundreds of keywords, as there is no way to have a proper keyword density for more than a couple keywords. Otherwise, the content will not be natural just a text filled with keywords. Plus, there are penalties included – for instance being banned from the search engine – for keyword packing as it is not considered ethical to manipulate the search results.
Keywords in Special Places
The quality of the keywords are also important, not just their quantity. It is more important to have more keywords in the title, heading or the first paragraph of the page than having numerous keywords at the end of the page. The URL, in particular the domain name, file and directory names, page title and headings are far more important than the common content on the page, as in case you have equal keyword density as your direct competitors, but with keywords in the URL, you will have a very high ranking, especially if we are talking about the Yahoo search engine.
Keywords in URLs and File Names
The entire URL and domain name of your website practically speaks for itself. Basically, if you running a site about cats, 'cat', 'cats' or 'feline' are included in your domain name. Further more, if your site is mostly about adopting cats, it is preferable to have a 'cat-adopt.org' rather than 'animal-care.net'. With the first domain name two main keywords are included, while with the second one you have just one possible keyword in it.
No point to exaggerate when you are looking for a keyword rich domain name. Although, in terms of SEO, it is better to have 4-5 keywords in the URL, it is going to be long and hard to remember it. There must be a healthy balance between the keywords in the URL and the site practicality, meaning it is just too much having more than three keywords in the URL. It is possible not to come up with numerous good domain names by your own, or even if you, there are high chances for them to be taken already. Nevertheless, there some tools that might be able to help you.
File and directory name also hold a great importance as very frequently search engines will prefer pages with keywords in the file name. As an example www.mydomain.com/cat-adopt.html is worse than www.cat-adopt.com/cat-adopt.html but is definitely better than www.mydomain.com/animal-care.html. The main advantage of having keywords in file names versus keywords in the URL is that it is easier to modify them in case you are going for another niche.
Keywords in Page Titles
The title of the page is another important aspect as the content of the <title> tag is generally showed in most search engines. Although it is not compulsory in terms of HTML language to complete the <title> tag – leaving it empty will result in the display of 'Untitled Document' in your browser's title bar – it is better in terms of SEO to complete the field with the title of your page.
The title of your page can be longer and more descriptive. Continuing the cat website example, the <title> tag of your page www.cat-adopt.com might include something similar to <title>Adopt a Cat – Save a Cat and Get Yourself a Companion</title>, <title>Things You Should Know Before Adopting a Cat</title> or something even longer.
Keywords in Headings
Basically, headings are different paragraphs for associated subtopics and it is extremely useful in terms of SEO, to have as many headings as possible on a page, especially if they include keywords.
Technically, there are no limits regarding the content limits for the <h1>, <h2>, <h3>, <hn> tags, however extra long headings will make your page unreadable, thus you need to have reasonable long headings. Regarding the display of the headings, for Heading 1 it is recommended to use larger font size with not more than 7-8 words in it to avoid spreading the text on two or three lines.
Established in 2001, voted Best Business Hosting in 2011 by WebHostingTop, CNET certified, BBB Accredited, award winning web hosting company. Read customers based InMotion Reviews and sign up today!

iPage Promo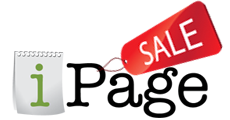 * This is a limited time offer, check out the official website for more details!
About WebHostingLab
Welcome to WebHostingLab!


We are a professional hosting review website, trying to help webmasters to find the hosting company that suit their needs and budget. WebHostingTop is independently owned and operated; reviews and guides are based thoroughly on personal experience.
Disclosure: We receive compensation from the web hosting companies, this does not influence the rankings and reviews on our website. We give high marks to companies that deserve it.