Friday, 26 February 2010
For a SEO novice it might be a major surprise that is text is a major element in obtaining a higher ranking. Search engines and your online visitors as well love new & fresh content, and with a frequent update, applicable content is a surefire for success. Most of the time, if a website is regularly updated, the higher the probability for the spider to sober revisit the site. Of course, there is no guarantee that if you update your site on a daily basis, the search engine spider will visit it let's say once a week, but if you fail to update it on a regular basis you will definitely lose your top placement in the search results.
For company websites concentrated more on the manufacturing process rather than the writing, the frequent update of the content might be a problem as most of the times, these company websites are not online magazines to daily, weekly or monthly update their content. Regardless of the type of business you are having it is always appropriate to have a news section on your website – RSS feeds or even company news – as it will keep things moving.
Topical Themes or How to Regularly Add Content to Your Site
You should consider yourself lucky in case you are doing SEO for an online publication, as fresh content is constantly coming in and you have to do is to now and then organize a couple of headings or paragraphs to make it SEO friendly. It is not so bad even if you are doing some SEO work for a common company website, as there are always ways to regularly obtain new content matching the site's topic.
One of the main particularities of doing SEO for a company website is the fact that it has to remain serious. In addition, if the content of the site almost nothing but advertising with almost no value for your online visitors, the content itself presents virtually no value. In the case of a trade company you might place promotional texts regarding your own products. However, the texts should be international and not just simple sale propaganda. If you are selling numerous products, or you are frequently supplied with new products, or you are regularly making promotions for certain products, you can include all of them in your website, thus providing it with quality, fresh and relevant content.
Further more, based on the type of your business, you might also include various self-updating data, such as list with the hottest or featured products, items on discount or an online calculator. This will not bring you a huge number of new online visitors or significantly help you with your ratings, but it is still something.
Another possible source for increasing traffic is the news section of the company websites where you can place news about past and upcoming events, different activity reports or about some company changes. There are companies who have taken a step forward with their CEO having a blog writing informally about the life of the company, about the entire industry or just about a specific industry. Such blogs are of interest for readers, particularly if the listed information in the blog is true.
RSS feeds are just another great way to get fresh content for free, plus they are getting more and more popular. With little effort and some research you are able to get for no charge at all free syndicated content for virtually any topic.
Bold and Italic Text
When you have a great amount of text you have to think how to highlight the important aspects of it, for humans and for search engines too. Search engines and spiders are not able to read the text as humans do, but they have ways to understand the meaning of a text. One of these ways are the headings, or bold and italic highlighting a word or a phrase which are important. Search engines are able to read the bold and italic text and to understand that those are much more important than the remaining of the text. However, it is recommended not to overuse bold and italic as it will annihilate their effect.
Duplicate Content
As you are getting fresh content, there is the aspect regarding the originality of the content. If the content is not original, but it has been copied or stolen from some site, you are going to have problems. Even if you got the content for free from some article feed, remember that others on the Web might be using the very same content. If you own the rights to do it, you might modify the text a little bit, to avoid being an exact replica of another site and not be labeled as 'duplicate content' by the search engines. In case you fail to pass the duplicate content filter search engines are recently using to spot stolen or copied content, your web pages are possible to be removed from the search results.
Duplicate content became a problem from the moment as dishonest webmasters begun making copies of the very same page – with a different name – to trick search engines that they contain more content than they really do. As a response to these actions, search engines started to use a duplicate content filter getting rid of the suspicious pages. However, the content filter also removes totally valid pages now and then, such as product description supplied to its resellers by a manufacturer and which has to remain the same without modifications.
Duplicate content might constitute a major problem, but not something that cannot be surmounted. To start with, you should regularly check the Web for pages similar to your website, for instance with the use of copyscape.com. Once you have spotted a similar page with your site (having the same content on it without having your permission to do that) you might try to contact the site's webmaster to get rid of that particular content. In addition, you might as well slightly modify the text on your website, hoping to pass the duplicate content filter. Even in the case of product descriptions, you could include feedbacks and opinions on the same page to solve the issue of duplicate content.
To find out if two URLs are similar between them, you might use the Similar Page Checker.
Established in 2001, voted Best Business Hosting in 2011 by WebHostingTop, CNET certified, BBB Accredited, award winning web hosting company. Read customers based InMotion Reviews and sign up today!

iPage Promo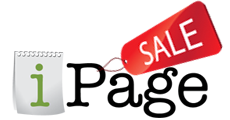 * This is a limited time offer, check out the official website for more details!
About WebHostingLab
Welcome to WebHostingLab!


We are a professional hosting review website, trying to help webmasters to find the hosting company that suit their needs and budget. WebHostingTop is independently owned and operated; reviews and guides are based thoroughly on personal experience.
Disclosure: We receive compensation from the web hosting companies, this does not influence the rankings and reviews on our website. We give high marks to companies that deserve it.