Friday, 26 February 2010
According to the preceding section, you might be convinced that search engines algorithms are trying to diminish the web designer's efforts to come up with a lovely website. We already discussed the reasons why search engines do not like images, movies or other so called extras. No, you are probably thinking that search engines do not like dynamic URLs either. Well, as a matter of fact, users are the ones having problems with URLs such as http://mydomain.com/service.php?cid=5&pid=2 as these URLs do not reveal much about the content of the particular page.
Why Static urls are better for seo?
There are very good reasons why is it preferable to have static URLs rather than dynamic URLs. One of them refers to the fact that dynamic URLs are there all the time – for instance, the page is generated following a sort of action of the user (filling out and submitting a form or conducting a search using the search engine of the site). It might be stated that these pages do not exist for search engines, as they index the sites crawling and not by filling out forms.
Further more, if a dynamic page has been created by an earlier user request and it is stored on the server, it is possible for the search engines to skip it in case it contains a lot of question marks or any other special symbols. In the past, dynamic pages were not indexed at all, while presently search engines do index them but usually in a slower rhythm than the static pages.
You don't have to just simply change back to static HTML, as database driven websites are excellent but it is recommended to offer your page to users and search engines as well in a simple and easy format. The issue of dynamic URLs can be solved for instance with URL rewriting. There are specific tools – different for various servers and platforms – rewriting URLs in an easier format, enabling them to appear in the browser as common HTML pages. Such URL Rewriting Tools will convert the coded text from the earlier example into something friendlier and easier to read, such as http://mydomain.com/service-categoryid-5-productid2.
Established in 2001, voted Best Business Hosting in 2011 by WebHostingTop, CNET certified, BBB Accredited, award winning web hosting company. Read customers based InMotion Reviews and sign up today!

iPage Promo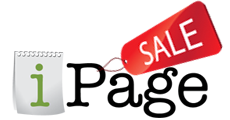 * This is a limited time offer, check out the official website for more details!
About WebHostingLab
Welcome to WebHostingLab!


We are a professional hosting review website, trying to help webmasters to find the hosting company that suit their needs and budget. WebHostingTop is independently owned and operated; reviews and guides are based thoroughly on personal experience.
Disclosure: We receive compensation from the web hosting companies, this does not influence the rankings and reviews on our website. We give high marks to companies that deserve it.