Monday, 09 September 2013
A web hosting provider is an entity that makes possible for your website to be visible online by hosting your site on their server. In the presence of an effective and professional hosting provider your website has all the chances to grow and achieve online success. On the other, if the performance and services of the provider are poor, it will negatively affect the performance and activity of your business. When you are selecting a web hosting provider for your website, you should consider the following 10 aspects.
Go for the right payment plan
Getting the right payment plan for the specific requirements of your business is definitely a major step. There are different payment plans along with different pricing structure. A large number of hosting providers try to impose payment plans for longer periods of time, but you need to stay away from them. When selecting a payment plan think well about the requirements of your business and ensure that the selected hosting provider will help and improve your business.
Simple and easy website management
When looking for a web hosting provider, make sure you check the aspects that involve the management of your website. To ensure an easy website management these factors should always include the control panel and emails. If you notice certain problems or possible issues with the website management, it is preferable to simply move on to the next web host provider on your list.
Server Uptime
Uptime is the most important aspect of any web hosting as it has major influence on the connectivity of your website. An almost flawless 100% uptime from the hosting provider has only advantages, such as constant flow of visitors, hassle-free business operation and 24/7 connectivity. Even if the guaranteed uptime is lower, it is important to choose a web host provider with an uptime close to 100%. It is absolutely useless to go with a provider with a ridiculous uptime of 50% or so as you lose most of your benefits associated with your online business.
Check the existence of a power backup facility
Another factor to consider before closing up on a web hosting provider is the existence of a virtually fail-safe backup facility. In the lack of a dependable backup ability, the provider cannot ensure the continuous availability of your website. With no power generator or UPS (uninterruptible power supply), your business will be negatively affected as it is impossible for the provider to keep live at all times.
Data backup facility
Never choose a web host provider that fails to offer a data backup facility, which can secure all existing files. When some problem occurs, the data backup facility steps in the restores the website for a new start. If the website files are not backed up, data and information can be permanently lost. Aside from the data backup of the provider, any serious webmaster should make his own backup of files to avoid any potential disaster.
Server location
Prior of opting for a hosting provider it well worth to find out the exact location of the server used by the provider. There are cases when the location of the provider and the physical location of the hosting server do not match. Never select a provider when the server is not located in the same country as the hosting provider. The existence of the provider and the server in the very same country leads to numerous benefits to your website.
Customer support service
A major step in the process of selecting a server space provider is determining the type and quality of the available customer support service. If there the provider cannot provide a reliable customer support service, it will be difficult for your website to properly function and expand. The telephone support is not as important as compared for instance with the 24/7 email and chat support. The existence of a reliable and well established customer support service is a guarantee that network and the server are continuously monitored for any potential errors and issues.
Possibility of future upgrades
It is always recommended to go with a web hosting service provider which offers the so required and convenient flexibility throughout the growth of your business. It is obvious that in the beginning you cannot afford the rates of email accounts and a large disk space. These are going to be required only later on along with the expansion of the business. Thus, it is important for you to have the ability to upgrade your account when and as it needed.
Available disk space and data transfer speed
It is very important to evaluate disc space capacity and data transfer speed of the potential web hosting provider of your choice. Data transfer speed along with disc space capacity must be in accordance with the particular requirements of the business. If what the provider offers you in terms of disc space and data transfer speed is below your needs, don't make any compromises and simply move on.
Server facilities
The option of having a server based on Windows or Linux is directly related to the needs of the business. As far as the applications and scripts concerns, you need to opt for the package you prefer. Prior of selecting a hosting provider you should consider such facilities as PHP, FTP, sub-domains or emails. Never simply and hastily purchase a given package from the provider before you have carefully evaluated the available server features.
Established in 2001, voted Best Business Hosting in 2011 by WebHostingTop, CNET certified, BBB Accredited, award winning web hosting company. Read customers based InMotion Reviews and sign up today!

iPage Promo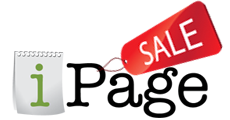 * This is a limited time offer, check out the official website for more details!
About WebHostingLab
Welcome to WebHostingLab!


We are a professional hosting review website, trying to help webmasters to find the hosting company that suit their needs and budget. WebHostingTop is independently owned and operated; reviews and guides are based thoroughly on personal experience.
Disclosure: We receive compensation from the web hosting companies, this does not influence the rankings and reviews on our website. We give high marks to companies that deserve it.