Webmasters are getting smarter these days - or at least, they should be.  Where once upon  a time the decision to go with a particular web host might have been based solely on price, now it's probably the least important thing for an online business owner to consider.  Web hosting plans are all pretty much priced the same.  Instead, the decision should be based on issues such as bandwidth and disk space allowances, reliability, technical support and security.  In this article, we'll look in more detail at the questions you need to ask if you're looking for a web host for your online business.
Although it's not the most exciting area to contemplate, it's such an important decision that you need to take your time over it.  If you make the wrong choice, the problems that will cause will far outweigh any cost savings you might make - and, of course, those problems will ultimately lose you money.  Every time your website is unavailable to your customers, you're out of pocket.
Best tips to choose a web hosting
1. Google for options.  Although high search engine ranking isn't a guarantee of quality in itself, it at least shows that lots of other people are using this service.  There may well be top quality bargain web hosts lurking beyond the third page of the search engine listings, but do you really want to be a pioneer when it's your money at stake?  Generally speaking, the cream rises, so bear that in mind when you do your initial research.
2. Once you've got a list of around ten or so well-ranked web hosts, go a little deeper by looking at other people's reviews and comments.  You need to be quite thorough with this - there are many so-called "review" sites which are basically affiliates for the web hosts.  In other words, they get paid for every customer they send in the hosting company's direction.  Their glowing review may be accurate, but is it really impartial?  Having said that, always bear in mind that there's no pleasing some people, and it tends to be people with an axe to grind who post to review sites and forums.  So, keep an open mind, and look at the overall balance of opinion about a particular company.
3. Know what you're looking for.  In other words, you need to have a very clear idea of what your site is intended to do before you decide upon a host.  The best host for you is the one that will best match your website's requirements.  If you're looking to run huge media files, or if you're hoping to attract a ton of traffic to your site, then you need to look for a hosting plan that can cope with that amount of disk space and bandwidth.  If you're looking to sell goods or services online, then your host must offer a secure payment and e-commerce package.
4. In addition, be very clear about which operating systems - Linux or Windows - will work best for you.  Also think about the sort of software you wish to run on your site, and whether your chosen host will support that.
5. Finally, set the best budget you can afford.  In web hosting as in life, if you can't afford the best, buy the best you can afford.
Established in 2001, voted Best Business Hosting in 2011 by WebHostingTop, CNET certified, BBB Accredited, award winning web hosting company. Read customers based InMotion Reviews and sign up today!

iPage Promo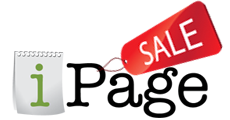 * This is a limited time offer, check out the official website for more details!
About WebHostingLab
Welcome to WebHostingLab!


We are a professional hosting review website, trying to help webmasters to find the hosting company that suit their needs and budget. WebHostingTop is independently owned and operated; reviews and guides are based thoroughly on personal experience.
Disclosure: We receive compensation from the web hosting companies, this does not influence the rankings and reviews on our website. We give high marks to companies that deserve it.