As an internet newbie looking to have a website for your business you might confound the two main elements, domain name and web hosting, not knowing exactly the differences between them. Below we will briefly discuss each of them to properly understand these terms.
Domain Names
The domain name is your website's address on the internet. Typing your domain name in the address bar of the browser, visitors will find your website online. Every visited website and every composed e-mail include a domain name in its address. On the other hand, web hosting is basically the service that supply you with the computers, also known as servers your website to be run. Web hosting gives you disk space where to store your files and people with internet connection have access to the files on your website. We might even say that paying for web hosting is like renting an apartment, and thus registering a domain name is like getting the address of the apartment people to know where you reside.
An excellent domain name is a great advantage for your business online, as visitors will easily find your website through the domain name. A good domain name should be meaningful and easy to keep in mind. It is recommended to get a domain name that is associated to your business, products or services. In terms of domain extension, .com is the most popular and mostly used on, thus it is a wise decision getting a domain name with .com extension. However, if you are experiencing difficulties getting the desired domain name, you should try different forms of the name you want.
Web Hosting
A reliable web host is one of the most important aspects for a successful online business. Choosing the right web hosting company could make the difference for the success or the failure of your online business. With some years ago, generally only the larger companies could have afforded having a website for their business. Today, with the fast development of the internet, an increasing number of small businesses are present online at a very small price. This is also due because of the high competition between web hosting services allowing people to have their own website for a very low price. Of course, not all web hosting services are alike and you need to make a wise decision in selecting a web host as it has a great influence over your website and target visitors. A bad sever will damage the
performance of the website and your online visitors might have a bad impression about your products and services.
My suggestion is to go for a good Linux web hosting package with some own research and the assistance of a skilled webmaster. A good and reliable Linux web hosting can put you in the front of the competition in your niche. A website with uninterrupted access to it will have a great impact on your online business as visitors can access your website anytime. You website should help and not damage your business. You have to choose the right web hosting service in order to have an advantage in front of your competitors.
Established in 2001, voted Best Business Hosting in 2011 by WebHostingTop, CNET certified, BBB Accredited, award winning web hosting company. Read customers based InMotion Reviews and sign up today!

iPage Promo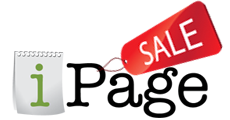 * This is a limited time offer, check out the official website for more details!
About WebHostingLab
Welcome to WebHostingLab!


We are a professional hosting review website, trying to help webmasters to find the hosting company that suit their needs and budget. WebHostingTop is independently owned and operated; reviews and guides are based thoroughly on personal experience.
Disclosure: We receive compensation from the web hosting companies, this does not influence the rankings and reviews on our website. We give high marks to companies that deserve it.