It is not the easiest thing to find your way in the world of web hosting as there are so many aspects to take in consideration when you are selecting a web hosting server. There are countless available options out there turning your decision into a highly difficult one. In the process of creating a website, the selection of a good server holds a great importance. On the other hand, the hosting uptime of your web host or server is one of the most important aspects of all.
Uptime in web hosting industry
Hosting uptime refers to the amount of time the server is up online and running. This is an important aspect, as when you have a website you want it available to your online visitors at all times. Please note, that there is no 100% guaranteed uptime and no web hosting company or server can claim to have such performance. To better understand the idea, you need to know the three types of downtime.
The first is the scheduled downtime, which is actually planned. Web hosting companies and servers are scheduling downtime for various upgrades and reboot operations. This is in fact in your advantage and in the advantage of the web host or server in the future in terms of better functioning and performance. Usually, the web hosting company will inform you in advance when such scheduled downtime is taking place for you to know your website will be down and unavailable for some time. This is an expected server downtime.
In other cases a planned downtime is used to fix a bug or some error in the system or solving other types of problems. Generally, web hosts or servers will inform you about this operation as well as about the amount of time the server is estimated to be down. This server downtime is also an expected one.
The third type of downtime, the unplanned downtime has a negative influence. You should definitely avoid signing up with web host experiencing numerous unplanned server downtimes. Such a server is no good for you and it will only seriously damage your business. Most of the times, visitors going to a site that is unavailable will presume the business is no longer running and that customer is likely to be lost forever.
Perform a thorough research to make sure you are choosing a web host with a superior hosting uptime. Although some server downtime is to be expected, stay away from servers with much downtime. Ideally, a web host or server should have a 99.9% hosting uptime. Always keep in mind that 100% hosting uptime does not exist and web hosts stating they such hosting uptime are not trustworthy at all.
Established in 2001, voted Best Business Hosting in 2011 by WebHostingTop, CNET certified, BBB Accredited, award winning web hosting company. Read customers based InMotion Reviews and sign up today!

iPage Promo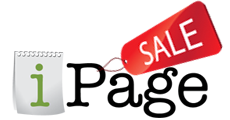 * This is a limited time offer, check out the official website for more details!
About WebHostingLab
Welcome to WebHostingLab!


We are a professional hosting review website, trying to help webmasters to find the hosting company that suit their needs and budget. WebHostingTop is independently owned and operated; reviews and guides are based thoroughly on personal experience.
Disclosure: We receive compensation from the web hosting companies, this does not influence the rankings and reviews on our website. We give high marks to companies that deserve it.