Web hosting is very important for any successful website. There are a huge number of available options for you when selecting a host for your website and the proper option depends on several factors. These factors are essential as different websites requires different things from their web hosting. Your individual experience and skills are important as well. An inexperienced user will most certainly need some assistance, while this might probably not be necessary for an advanced user. There are other aspects as well, such as the available budget influencing the selection process.
Which is best, colocation or managed host?
Basically, there is no precise way to determine what type of hosting is the best, as it all depends on your particular situation. However, we will discuss about two of them, colocation hosting and managed hosting. Colocation hosting is when customers rent rack space at a data base and host their server there. The customer is in charge for the server and all the equipment and is running the hosting. In the case of managed hosting, the hosting company is in charge hosting it for the customer, allowing focusing entirely on the business.
The desired amount of control and help will also influence your decision. Collocation hosting will give you full control because it is just you renting the rack space. You are responsible of your hosting, which might be a disadvantage when you are experiencing some problems but in the same time you have total control over everything. If you are comfortable with so much control and prefer things to be taken care by a third party, managed hosting is what you need. In that case you don't have to worry about the hosting as specialists are in charge of your website. It is the best option if you a hosting newbie but you are still looking for complex hosting. There are several types of managed hosting, from partially managed to fully managed hosting; still various providers define differently the term of 'fully managed'.
Of the most important features of a managed hosting is their technical support. Managed hosting is what you need if you require a lot of professional assistance, as in most cases 24/7 monitoring is included. Generally, colocation hosting doesn't have included support, but some of them are already offering it with certain packages. You might also take this in consideration if you believe that you will need some support once in a while. Keep in mind that this type of support will not be as good as in the case on managed hosting, but it just might be enough for you.
Your own needs and requirements will determine your decision. Colocation and managed hosting are both great for larger websites, but are not generally needed for small undemanding ones. For smaller websites some basic hosting should be enough and will be more cost effective.
Price should not be a decisive factor in choosing your host but it can still be a significant one. We all have a certain available budget that cannot be exceeded, so it has to be taken in consideration. If a certain package is just too expensive for you, go and select another one. In such case, collocation hosting is a lot cheaper than a managed one. Managed hosting is rather expensive, but if you really require the web hosting to be managed for you, it is most certainly cost effective.
Established in 2001, voted Best Business Hosting in 2011 by WebHostingTop, CNET certified, BBB Accredited, award winning web hosting company. Read customers based InMotion Reviews and sign up today!

iPage Promo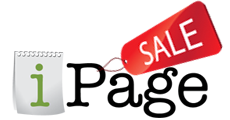 * This is a limited time offer, check out the official website for more details!
About WebHostingLab
Welcome to WebHostingLab!


We are a professional hosting review website, trying to help webmasters to find the hosting company that suit their needs and budget. WebHostingTop is independently owned and operated; reviews and guides are based thoroughly on personal experience.
Disclosure: We receive compensation from the web hosting companies, this does not influence the rankings and reviews on our website. We give high marks to companies that deserve it.