With some time ago, building websites asked for special computing and internet technology and different programming languages. Webmasters had to be extremely familiar with HTML, CSS, PHP and various other programming areas in order to design even a fairly basic website. Quite frequently website owners had to pay website developers a substantial fee to configure their website for them and in several cases it is still the same situation today. Fortunately, the internet has become extremely easy to use and with the introduction of web 2.0 website owners can use CMS – Content Management System – to build, manage and maintain their websites. Certain CMS's allow users to upload predefined themes ready to be personalized through an easy to use interface. One such very popular content management system available today is Wordpress.
What is WordPress?
Well, although WordPress is basically a platform for blogging, it is widely used to build static web pages or complete websites. It is in fact a website managing user interface enabling you to fully manage all aspects of your site with simple and extremely user-friendly tools. These tools allow you to easily post text, images and various types of media without any prior programming experience. WordPress is frequently updated and can be setup even by complete beginners with the tools offered by your web host provider, such as Simple Script or Fantastico.
WordPress Plugins
One of the greatest features of WordPress is its versatility as with the numerous available plugins, users can virtually do anything that they want with almost no effort. New plugins appear on a daily basis and can be installed almost instantly by complete beginners too. After installation, the plugin remains on the left side of the WordPress platform in the navigation bar. That is from where you can easily modify the settings of the plugin and manage all aspects of your website's functionality. With plugins as All-in-One SEO pack you are able to fully automate the optimization of your website for the search engines.
Building Static Web Pages Using WordPress
As WordPress was initially just a blogging platform, building complete websites might be quite a challenge for beginners. The main issue is that the newest post will be always placed at the top of the main page, making difficult to create a website according to your desire. This is certainly not what you want, as you have your own ideas on how to arrange the content on the site. No need to worry, as you can solve this problem with the use of a plugin. The StickyOrderer plugin will allow you to arrange your post as you wish not just on the main page, but on every single page of your website. With the use of this plugin you are able to build well arranged complete sites and not just scattered blogs.
Established in 2001, voted Best Business Hosting in 2011 by WebHostingTop, CNET certified, BBB Accredited, award winning web hosting company. Read customers based InMotion Reviews and sign up today!

iPage Promo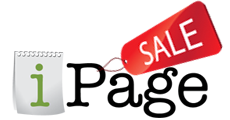 * This is a limited time offer, check out the official website for more details!
About WebHostingLab
Welcome to WebHostingLab!


We are a professional hosting review website, trying to help webmasters to find the hosting company that suit their needs and budget. WebHostingTop is independently owned and operated; reviews and guides are based thoroughly on personal experience.
Disclosure: We receive compensation from the web hosting companies, this does not influence the rankings and reviews on our website. We give high marks to companies that deserve it.