As a business owner, regardless of the area of your business, you should be aware of the major impact of the internet over the success or failure of your business. The internet offers business owners an outstanding cost-effective and great ways to target new customers and connect with the existing ones and in the same time adding some professionalism and certain class to the entire business. Business owners who fail to make the most out of this incredible mean of communication will soon find themselves wrestling with their competitors.
Reliable hosting service for business owners
Every business owner should select a reliable and specialized web hosting company for their sites to run professionally without being down in crucial moments and to maintain the customers pleased with what it is offered. The selection of a web hosting provider is a very important one.
If you consider that you can simply randomly pick and choose the first web hosting service provider you came across, think again as we are talking about a choice with a great impact on your future success. To be certain of some level of success, you have to precisely determine and be fully aware of your requirements. You don't have to permanently fix them or accurately determine them; some general ideas are more than enough. The point is to have some sort of direction and guidance to assist you in your selection process.
Remember that web hosting service companies will offer a wide range of packages. Basically, they will offer different type of services for different amount of money and these things should be taken in consideration prior of signing up for a certain package. For instance, if you have a limited budget you will most certainly choose a web hosting service provider with the best possible price. Users looking for a quality and reliable technical support should select packages that offer the needed support.
If you are still having difficulties in determining what exactly you need, you should ask for some other people's opinion, such as your work colleagues or even clients on what service provider to use. Be straight with them and honest and they will also give you an honest and truthful answer. This is just one quick and efficient way of finding a trustworthy hosting service provider, with minimum effort and will provide you with the needed guidance and support. It will also give you the chance to efficiently establish what to basically look for in a service provider.
However, please feel free to perform the needed research for yourself, if that is what you really want. Be aware that much more work is required from your part to get some satisfactory results and that might be a rather discouraging for some people.
Established in 2001, voted Best Business Hosting in 2011 by WebHostingTop, CNET certified, BBB Accredited, award winning web hosting company. Read customers based InMotion Reviews and sign up today!

iPage Promo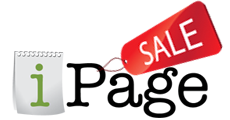 * This is a limited time offer, check out the official website for more details!
About WebHostingLab
Welcome to WebHostingLab!


We are a professional hosting review website, trying to help webmasters to find the hosting company that suit their needs and budget. WebHostingTop is independently owned and operated; reviews and guides are based thoroughly on personal experience.
Disclosure: We receive compensation from the web hosting companies, this does not influence the rankings and reviews on our website. We give high marks to companies that deserve it.