Several web hosting companies are interchangeably using the bandwidth and transfer expressions. They are indeed closely related to each other, but are not the same thing. In fact, bandwidth is the amount of data that can be transferred at a given time, while data transfer refers to the exact amount of data being transferred. For instance, let's consider bandwidth being a bridge. The larger the bridge, the more vehicles can use it. Similarly, data transfer would be number of vehicles that can pass through in a given time-frame. In most times, when web hosting companies are mentioning bandwidth they are in fact talking about data transfer.
How they influence your site – both bandwidth and data transfer are equally important for the overall performance of your website, regardless of the connection speed of your online visitor. In the lack of sufficient data transfer, your site might not be accessed if you reach your allocated monthly quota, meaning your site will not be online till another month begins or your choose to upgrade your current hosting plan.
Unlimited Bandwidth and Data Transfer
Several companies are now promoting hosting plans with unlimited bandwidth and data transfer, but keep in mind that in most cases, bandwidth is an expensive resource. There is just no such thing as never-ending supply. Sadly, you generally have no control over bandwidth regardless if we are dealing with unlimited or limited one, as the hosting company is the one managing the allocation. This also applies to the case of leasing a dedicated server. Certain hosting service providers are well known for throttling, meaning limiting the amount of simultaneous connections. Such practices will make your site perform extremely slow and thus preventing some users to access the website. If this is an issue for you, you should ask your hosting company about how they manage usage or upgrade to a package with huge amount of guaranteed data transfer.
Decrease Usage – there are certain ways to decrease the transfer amount your website uses. One of the simplest ways is to optimize your website in such way to efficiently run with less transfer amount. You might start with reducing the use of Flash or various streaming media applications. You might also want to limit the number of used META tags. Although it might appear that it will ruin your SEO effort, the excessive number of keyword will actually do more harm than good. Another method to optimize your site is to cache it and including an expiration date within the HTTP headers. In this way, the browser will refresh your website content after some time. Remember, that these simple and easy ways will save you up to 40% of your available bandwidth.
Some Final Thoughts – bandwidth and data transfer might not be the same thing, but they are evenly essential for a website. If you are uncertain about how much you actually need, try contacting some hosting companies for some basic guidance. Hosting companies that are ready to assist you might be the right hosting company for you.
Established in 2001, voted Best Business Hosting in 2011 by WebHostingTop, CNET certified, BBB Accredited, award winning web hosting company. Read customers based InMotion Reviews and sign up today!

iPage Promo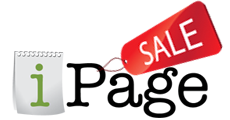 * This is a limited time offer, check out the official website for more details!
About WebHostingLab
Welcome to WebHostingLab!


We are a professional hosting review website, trying to help webmasters to find the hosting company that suit their needs and budget. WebHostingTop is independently owned and operated; reviews and guides are based thoroughly on personal experience.
Disclosure: We receive compensation from the web hosting companies, this does not influence the rankings and reviews on our website. We give high marks to companies that deserve it.