Ecommerce just like any other things in life has its good and bad sides. Knowing some basic things will help you have more good sides than bad sides in your ecommerce activity. Below are some of the most common problems encountered by those who sell various products and services online.
Problems to avoid while building an ecommerce business
1. Customers are experiencing difficulties when they want to pay. Is your checkout procedure confusing and problematical? Discounted web hosting packages usually come with certain limitations that are difficult to overcome for not so technically skilled entrepreneurs and these limitations are responsible for a deficient checkout process. In case your website technology has its limits, simply place a shopping cart icon or a 'buy' link on the important web pages. You might even place a text box or a brief audio or video tutorial assisting online visitors in the buying process.
2. The buying process is very long. A very long checkout process is a terrible one and which puzzles the potential buyer. Your online visitors are waiting for the checkout process to be fully completed in a matter of minutes from its initiation. If the whole process is complicated and demanding a high number of visitors will choose to cancel the buying process rather than complete it. A one-time buyer is not looking of becoming a member of the site nor to receive numerous emails from you in the future, thus, you should provide them with a fast checkout option. Rest assure, if they like your offer they will be returning soon.
3. Your shopping cart is not offering plenty payment options. You will be definitely losing valuable customers if you fail to provide them several payment options. Analyze the buying tendency of your niche to know the most popular buying terms and payment options. It will certainly do no good for your business if you are only accepting American Express cards while most customers mainly use Visa or MasterCard debit cards. It is highly recommended to offer different payment options to finalize their order.
4. Your buying confirmation process is standard or deficient. Your final page or payment confirmation email should have enough details for your buyer not to call you at once for certain clarifications and explanations. You need to do your best to eliminate the fear of them getting scammed. Actually, it is quite easy to determine if you have done something wrong, by analyzing the number of recorded aborted or doubtful transaction. Disputes from unsatisfied customers could put in risk your current status with your payment processor. You have to inform your customers on what they are buying and then also inform them on what they have bought. This is a simple but important ecommerce rule. It is the only way to make them understand what they get for their money. Whatever you are selling provide sufficient information and details on what customers are buying or what they can expect to receive.
5. Broken links. Everybody hates to click on a link that does nothing or redirect you to a wrong place. You should take the time and test and verify all pages and links that you place on your site. If you are frequently using email messages, make a test account for every main email account client to check what your list sees to ensure you have chosen the right email format suitable for all email clients.
The ecommerce industry might be fun and stimulating if you know how to properly handle it. You might note down what works well for ecommerce professionals as that will give you an advantage in front of your competitors.
Established in 2001, voted Best Business Hosting in 2011 by WebHostingTop, CNET certified, BBB Accredited, award winning web hosting company. Read customers based InMotion Reviews and sign up today!

iPage Promo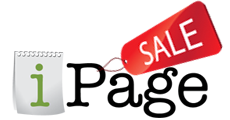 * This is a limited time offer, check out the official website for more details!
About WebHostingLab
Welcome to WebHostingLab!


We are a professional hosting review website, trying to help webmasters to find the hosting company that suit their needs and budget. WebHostingTop is independently owned and operated; reviews and guides are based thoroughly on personal experience.
Disclosure: We receive compensation from the web hosting companies, this does not influence the rankings and reviews on our website. We give high marks to companies that deserve it.