Well, if this is the first time you are searching for discount web hosting, you will most certainly experience difficulties locating a potential service provider as you will not know what qualities you have to look for. It will surely not be in your advantage if you signup up to a hosting service provider who will fail offering you the required quality services.
Although there is no surefire method to locate the perfect service provider, there are certain ways that will enable you to select a provider that meets your requirements. With that, your website will have a great influence on your online visitors and you have to make sure that they are indeed interested in what your site is offering and that they are  encouraged to revisit your website.
The most important aspects of a web hosting provider
So, the big question that arises is: "what you really need to look for when searching for a web hosting provider? What are the aspects that should be considered and what are those features you have to be extra careful?" The truth is that as a customer it might be quite difficult to identify a great provider out of the blue, so it would be a great idea to sit down and compare the different providers and what they are offering to get a general idea about it. Most service providers will be anxious to explain you what certain terms mean, so if you are not sure about something at some point, ask for further details and clarifications for you to analyze in your own spare time. It is possible to be lucky enough to be able to settle for a custom made, personalized web hosting package that will suit perfectly your own individual needs.
One of the most important aspects of a reliable web hosting provider is the existence and availability of a dependable customer service for you to contact in times of need. You have to foresee the worst case scenario. For instance, your website is hacked and serious damages are caused. Customer orders are still coming in but you are unable to access the database with their details. How you are going to fix this problem? The available customer service is basically a safety net, a protection against any problem you might experience. Keep in mind that you are paying the hosting provider to offer a service, including full technical support. If the quality of the provided technical support is rather poor and needs serious improvements it is highly recommended that you find another provider that offers you more for your money.
It is equally important that you are comfortable with your selected hosting service provider, meaning that you can contact them with any issue you are having without any shame or reluctance. Most independent hosting service providers are more inclined to offer custom made packages in an effort to gain more new customers, compared to some well established hosting companies with "take it or leave it" approach.
Established in 2001, voted Best Business Hosting in 2011 by WebHostingTop, CNET certified, BBB Accredited, award winning web hosting company. Read customers based InMotion Reviews and sign up today!

iPage Promo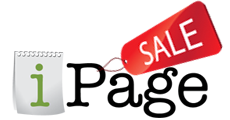 * This is a limited time offer, check out the official website for more details!
About WebHostingLab
Welcome to WebHostingLab!


We are a professional hosting review website, trying to help webmasters to find the hosting company that suit their needs and budget. WebHostingTop is independently owned and operated; reviews and guides are based thoroughly on personal experience.
Disclosure: We receive compensation from the web hosting companies, this does not influence the rankings and reviews on our website. We give high marks to companies that deserve it.