Web Hosting Reviews
We try to collect information from multiple hosting companies, review their service and support and compare them to other hosting providers. The following companies are ordered alphabetically, and NOT by quality. Here you can also add your own review and share your experience with other customers. Submit a hosting company using our contact form.
iPage Promo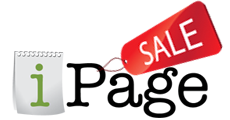 * This is a limited time offer, check out the official website for more details!
About WebHostingLab
Welcome to WebHostingLab!


We are a professional hosting review website, trying to help webmasters to find the hosting company that suit their needs and budget. WebHostingTop is independently owned and operated; reviews and guides are based thoroughly on personal experience.
Disclosure: We receive compensation from the web hosting companies, this does not influence the rankings and reviews on our website. We give high marks to companies that deserve it.