Saturday, 12 December 2009
To run a serious online business, you're going to need more than one website - and you'll need to know that those websites are permanently available and bringing you in business every hour of the day, every day of the year.  This can be a daunting prospect, but it needn't be, if you follow this simple strategy for managing multiple websites.
Tips how to manage multiple websites
1. Host With Different Companies
Host your major websites with 3 or 4 different hosting companies, then open a reseller account with another company for new websites, small web projects, web development and back up purposes.  Hosting with more than 4 companies is too complicated, hosting with just one leaves you vulnerable.
2. Cost
Costs start to mount up if you start to run more than ten websites.  Reseller hosting cuts costs, because you can host as many websites as you like for one monthly fee.  It's worth paying single hosting fees for the major sites in your online empire, but the smaller sites can be safely hosted under a reseller plan.  You can get these plans for around $15 a month.
3. Downtime
Most web hosts promise uptime of 99% - but that 1% of downtime can be costly.  If your major website is down for even a few hours, it can cost you hundreds of dollars.  Spreading your main websites amongst different hosting companies reduces this risk.
4. Backup
For the same reason, you need to have backups of your sites running on different servers with different companies.  If one company goes out of business, or if its servers go down for more than a day, you can switch to your backup very quickly and easily.
5. Development
It's better to do web development on your reseller sites.  Sometimes tinkering around with a development site can cause the main site to crash, so you want to keep development as far away from the live site as you possibly can.

As with everything else in business, you need to shop around before you make your decision.  Keep the 3-4 hosts and reseller account strategy in mind, and do your research before parting with any cash.
Established in 2001, voted Best Business Hosting in 2011 by WebHostingTop, CNET certified, BBB Accredited, award winning web hosting company. Read customers based InMotion Reviews and sign up today!

iPage Promo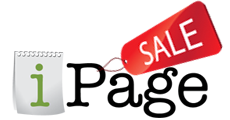 * This is a limited time offer, check out the official website for more details!
About WebHostingLab
Welcome to WebHostingLab!


We are a professional hosting review website, trying to help webmasters to find the hosting company that suit their needs and budget. WebHostingTop is independently owned and operated; reviews and guides are based thoroughly on personal experience.
Disclosure: We receive compensation from the web hosting companies, this does not influence the rankings and reviews on our website. We give high marks to companies that deserve it.