Sunday, 13 December 2009
The CMS program is an established open source content management system, that proudly proclaims itself to be a candy store for your inner eight year old.  It's community based and has a lot of input from its users, but what does it actually have to offer?
e107 Content Management System Review
e107 was officially released to the world at large in July 2002, when it was already in its 2.1 version.  It began life as a site related to the Windows shell replacement Litestep, and quickly evolved, with developer input, into a complete Content Management System.

Once you've got e107 up and running, you have a wealth of plug-ins to choose from.  These cover just about every area of content management that you could want - admin, file and directory management, multimedia, e-commerce and so on.  These plug-ins are easily downloadable from the main site.
There are two e107 design web sites associated with the main site, covering e107 Themes and e107 Designs.  As e107 is PHP based, experience with that form of coding would be helpful if you wanted to create a truly unique design.  Currently, the number of themes and designs to choose from is under 200, which may be an issue for people who want to let their creativity run free.
An open source program is only as strong as its community, and e107 is very active in this area.  Check out the forum area of the main site, for input, feedback and user requests, as well as add-ons that users have developed themselves.
The final proof of an open source program's worth, of course, is the number of websites that actually use it.  The e107 webring displays a fascinating and diverse mix of user sites, from Indonesian radio stations to Mexican newspapers.
e107 may not be among the shining stars of the open source content management galaxy, and it's not quite the candy store it claims to be in terms of design.  But it's free, well supported, and a solid open source CMS that should be more than sufficient for anybody with a little PHP knowledge and time.
Established in 2001, voted Best Business Hosting in 2011 by WebHostingTop, CNET certified, BBB Accredited, award winning web hosting company. Read customers based InMotion Reviews and sign up today!

iPage Promo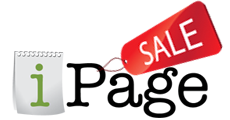 * This is a limited time offer, check out the official website for more details!
About WebHostingLab
Welcome to WebHostingLab!


We are a professional hosting review website, trying to help webmasters to find the hosting company that suit their needs and budget. WebHostingTop is independently owned and operated; reviews and guides are based thoroughly on personal experience.
Disclosure: We receive compensation from the web hosting companies, this does not influence the rankings and reviews on our website. We give high marks to companies that deserve it.