Tuesday, 15 December 2009
Although most often associated with operating systems, multimedia functions and web applications, open source software has firmly colonized the world of e-commerce, too.  In this article, we'll look at everything you need to know about open source shopping carts.
Why go open source with shopping carts?
If you're looking to add some shopping cart capability to your website, open source software is a serious consideration for two reasons.  First of all, price - open source is extremely cost-effective, and often free.  Secondly, there's the advantage of flexibility.  By using open source, you can design your shopping cart exactly the way you like it, and you have the back up of an active online community to help you with templates, modules and other ways of customizing the cart to your specific business needs.
What you need to look for in a shopping cart
With all that said, you need to research open source software in just the same way that you'd research commercial software.  You'll need to test your open source shopping cart to ensure that it meets your individual needs, according to the following criteria.
Payment Gateway Compatibility - it's no use having an all singing, all dancing shopping cart if it doesn't connect up with your card processor.  This is the first thing you need to check before you select an open source solution.
Performance - secondly, you need to know that your shopping cart will be quick, easy and reliable.  Customers have zero patience for online stores that take too long to load, and they'll be only too happy to go elsewhere.  Some of this will be down to server speed, over which you have little control, but software has a definite effect, so you need to see it in action before you make a decision.
Capacity - how many products can your open source shopping cart handle?  If you've got 300 products in your catalog and your shopping cart can only handle 200, you have the potential to lose a lot of cash.  So you need to find these things out up front.  Many open source carts have unlimited capacity, but don't assume that's so until you know for sure.
Support - by definition, open source software doesn't come with official technical support, so you'll need to find some with a thriving and accessible community of developers.  This community will be your technical support, and the good news is that if it's there, it will be much more responsive to your needs.  Check out the forums for general ambience and response times.
With a little due diligence, open source shopping carts can be a great solution for your e-commerce site. It's also important to choose a reliable web host for your ecommerce website to have a successful online business.
Established in 2001, voted Best Business Hosting in 2011 by WebHostingTop, CNET certified, BBB Accredited, award winning web hosting company. Read customers based InMotion Reviews and sign up today!

iPage Promo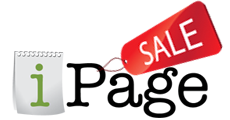 * This is a limited time offer, check out the official website for more details!
About WebHostingLab
Welcome to WebHostingLab!


We are a professional hosting review website, trying to help webmasters to find the hosting company that suit their needs and budget. WebHostingTop is independently owned and operated; reviews and guides are based thoroughly on personal experience.
Disclosure: We receive compensation from the web hosting companies, this does not influence the rankings and reviews on our website. We give high marks to companies that deserve it.