Thursday, 17 December 2009
An e-commerce system is only as good as it's support features.  Things can and do go wrong, so you need to know that you have proper back-up, to keep things running smoothly and to keep your customers happy.  Here are three essential support features you should look out for.
Best support for ecommerce websites
Support Tickets
Almost a default support feature these days.  Customers raise a "ticket", outlining their problem or request for help.  These tickets are forwarded to the relevant department to resolve the issue.  Simple, effective and easy to incorporate into most e-commerce sites.
Automatic Response
Automating your support system is obviously a lot quicker and cheaper in the long run, because you're removing the human element.  There are no time delays, and support requests can be handled almost instantly.  However - and it's a big however - an automatic support system can be a costly thing to install.  You need something that can accurately analyze every support request and respond accordingly.
The other point to bear in mind is that no matter how sophisticated your automated response systems are, there will always be those customers whose needs don't fit into a predetermined program.  These customers can quickly become frustrated and alienated by an impersonal automatic response that they can't personally communicate with.
Live Chat
This can be said to combine the best of both worlds - the personal touch of support tickets, and the speed of automatic responses.  With live chat systems, customers can talk to a real person and get help in real time.  There are cost implications, of course - you need to employ people, and invest in more advanced site design.
The ideal, of course, would be to have a combination of tickets, automation and live support options.  In practice, this may be beyond most e-commerce businesses.  However, it's always important to assess your customers' needs, and tailor your support options accordingly.
Established in 2001, voted Best Business Hosting in 2011 by WebHostingTop, CNET certified, BBB Accredited, award winning web hosting company. Read customers based InMotion Reviews and sign up today!

iPage Promo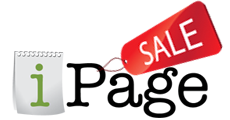 * This is a limited time offer, check out the official website for more details!
About WebHostingLab
Welcome to WebHostingLab!


We are a professional hosting review website, trying to help webmasters to find the hosting company that suit their needs and budget. WebHostingTop is independently owned and operated; reviews and guides are based thoroughly on personal experience.
Disclosure: We receive compensation from the web hosting companies, this does not influence the rankings and reviews on our website. We give high marks to companies that deserve it.