Friday, 18 December 2009
So you've done your research and invested in a good domain, that you think has the potential to make some serious profit.  Now what?  Getting a domain is only half the story - you need to put something on it.  Accepted wisdom says that you need to take your time over this, to create and develop a truly impressive website.  However, if you snooze, you lose as they say, and many web entrepreneurs may be reluctant to waste time developing their online property.  If that sounds like you, domain parking could be the solution.
Here are seven things to consider if you want to make some instant cash from your domain by parking it.
Make money with domain parking
1. It's A Source Of Income - most domain parking companies offer a percentage of their ad profits to the customer, which can be more than enough to cover your expenses.
2. It's Easy To Set Up - you don't have to spend hours setting up a website.  You sign up with a domain parking service and your account can be up and running in minutes.
3. It's Easy To Maintain - again, you don't have the hassle of keeping a website up to date once you've parked your domain.  You have a very simple account that you need to do next to nothing with.
4. No Tie In - you are rarely, if ever, obliged to sign any sort of contract with a domain parking service, so you're free to move your domain on or develop it whenever you wish.
5. It's International - people all over the world can access your domain once it's parked, increasing your earning potential.
6. It Leads To Sales Conversions - a parked domain will have targeted ads, turning it into an earning machine with no effort at all on your part.
7. It Increases The Value Of Your Domain - if your domain is hidden away, no-one will ever find it and it's essentially dead.  A parked domain, on the other hand, receives search engine traffic, increasing its potential value.
Of course, nothing is guaranteed, and the value of your domain relies on many variables. Nevertheless, domain parking offers a way for you to earn money from otherwise vacant online property, giving you time to develop your domain in even more profitable ways.
Established in 2001, voted Best Business Hosting in 2011 by WebHostingTop, CNET certified, BBB Accredited, award winning web hosting company. Read customers based InMotion Reviews and sign up today!

iPage Promo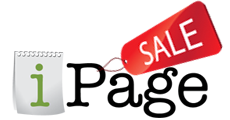 * This is a limited time offer, check out the official website for more details!
About WebHostingLab
Welcome to WebHostingLab!


We are a professional hosting review website, trying to help webmasters to find the hosting company that suit their needs and budget. WebHostingTop is independently owned and operated; reviews and guides are based thoroughly on personal experience.
Disclosure: We receive compensation from the web hosting companies, this does not influence the rankings and reviews on our website. We give high marks to companies that deserve it.