Saturday, 19 December 2009
If you're looking for a green alternative for your web hosting, you may well have considered a solar powered web host.  But does being green mean having to accept second best?  Not at all.  There are many solar powered web hosts available, who offer just as good a service as their more traditional competitors.
Solar Energy Hosting Servers
Solar Energy Host offer hosting plans for three Linux based accounts, that compare very favorably to most standard hosting plans, starting at $9.95 per month.  They have a unique system that alternates energy from the grid at night with solar generated electricity during the day.  The rationale behind this is that nocturnal grid energy is less environmentally damaging than using batteries.  Using this method, Solar Energy Host claim to save over 19,000 pounds of CO2 emissions every year.

GrayMatter is a Californian company, that uses 120 solar panels on two arrays to generate all the power it needs, even on those rare days when it's cloudy in California.  As such, it's able to maintain 99.9% uptime with its servers, and in the unlikely event of a power outage, it has back up generators that can instantly be brought online.
GrayMatter offers the usual packages of bandwidth, webspace and hosting features, starting at around $7.95 per month.
Green Hosting Servers
AISO.Net really put their green money where their mouth is, and use their 120 solar panels to power their offices as well as their servers.  They claim to save over 34,000 pounds of CO2 emissions every year.  They offer hosting plans for Windows and Linux, with generous amounts of web space and bandwidth, starting at $9.95 per month.
Going green is not only a desirable end in itself, it makes a lot of business sense, too.  People like to do business with ecologically aware companies, and solar powered hosting is a great way to gain some green credentials for little cost and no reduction in service.
Established in 2001, voted Best Business Hosting in 2011 by WebHostingTop, CNET certified, BBB Accredited, award winning web hosting company. Read customers based InMotion Reviews and sign up today!

iPage Promo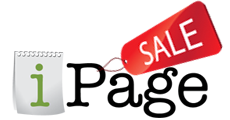 * This is a limited time offer, check out the official website for more details!
About WebHostingLab
Welcome to WebHostingLab!


We are a professional hosting review website, trying to help webmasters to find the hosting company that suit their needs and budget. WebHostingTop is independently owned and operated; reviews and guides are based thoroughly on personal experience.
Disclosure: We receive compensation from the web hosting companies, this does not influence the rankings and reviews on our website. We give high marks to companies that deserve it.