Tuesday, 22 December 2009
If you've spent any time at all investigating websites and content management, you'll have come across Joomla.  Since its launch in 2000, this open source content management system (CMS) has become incredibly popular, powering literally thousands of websites.  It's fast, easy to install, simple to use, backed up by one of the most active communities of developers on the web, and it comes with a host of themes, plug-ins and extensions.  Some of its most popular applications relate to social media and networking.
Joomla and Social Media
Social media - from blogs to social bookmarking - has quickly become an indispensable part of the online business landscape.  Social media allows businesses to communicate with their customers like never before.  It enables them to pull in new customers and keep existing customers happy by responding to feedback.  Businesses who don't have this aspect to their website look increasingly old-fashioned and out-of-touch.
Joomla caters to this business need with an array of extensions and modules.  For example, Jbolo is a module that allows you to integrate Facebook and Gmail into your site, quickly and easily.  If you'd like to embed videos but don't want to go the YouTube route, hwdVideoShare would be the application to go for.
Or how about a straightforward Sociable Plugin?  This is a quick and easy way to insert social bookmarking links at the bottom of your web pages, allowing your visitors to instantly share your page with others in their online network.  It covers most of the major social media sites, such as Digg, StumbleUpon and Delicious, and quite a few of the less well known sites, too.
To find a complete list of social media modules, go to the Extensions area of the Joomla website and search for "social network" or "social media".  There were nearly forty of them at the last count.
In the end, Joomla is the quick and easy way for a business to join the social media revolution, for little cost and a minimum of effort.  Remember, any business that doesn't cover social networking is being left behind.  Joomla is a great way to stay in the race.
Established in 2001, voted Best Business Hosting in 2011 by WebHostingTop, CNET certified, BBB Accredited, award winning web hosting company. Read customers based InMotion Reviews and sign up today!

iPage Promo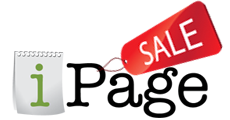 * This is a limited time offer, check out the official website for more details!
About WebHostingLab
Welcome to WebHostingLab!


We are a professional hosting review website, trying to help webmasters to find the hosting company that suit their needs and budget. WebHostingTop is independently owned and operated; reviews and guides are based thoroughly on personal experience.
Disclosure: We receive compensation from the web hosting companies, this does not influence the rankings and reviews on our website. We give high marks to companies that deserve it.