Monday, 28 December 2009
If you've explored web creation in any depth, you'll probably have noticed that the terms "web design" and "web development" are used almost interchangeably.  This is both inaccurate and confusing.  This article aims to resolve that confusion, to show you exactly what web design and development mean, and how they relate to each other.
Web Design
As the name suggests, web design is the design and creation of web pages, in all their glory.  It specifically involves coding, text and graphics creation.
Like all design tasks, web design is the result of a lot of planning.  The website will have been planned and thought about long before the creative process of putting the pictures and words together.  Web design takes account of the audience, purpose and context of the website, and the content comes out of that.
Web Development
Web development, on the other hand, is the big picture.  It includes all aspects of a website, from e-commerce to server configuration.  In a sense, web design is just the window dressing.  Web development is the whole shop, including its storage, wholesale purchases, stock delivery and mail order facilities.

The information that you read is just a part of what makes a website a website.  There may be product or catalog pages, a shopping cart and card processing facilities so that visitors can buy goods or services, email contact and even social media capabilities, such as blog comments or social bookmarking buttons.  On top of that, you also have graphics, pictures and animation, as well as audio and video.
Web development encompasses all of these things.  It's a constant process of refining and improving the capabilities of a website.  A full web development team would include experts in everything from hosting to server administration.  Web design is an important part of that, but it's only a part.
So why does any of this matter?  It's a case of knowing what you want.  If your website is fully functioning and just needs to be refreshed every now and again, you need to hire a web designer.  If you need to launch a website from scratch, then you'll need to think in terms of full web development.  Without knowing the difference, you could make the wrong choice, which could prove costly in the end.
Established in 2001, voted Best Business Hosting in 2011 by WebHostingTop, CNET certified, BBB Accredited, award winning web hosting company. Read customers based InMotion Reviews and sign up today!

iPage Promo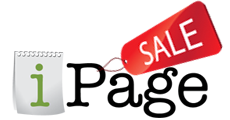 * This is a limited time offer, check out the official website for more details!
About WebHostingLab
Welcome to WebHostingLab!


We are a professional hosting review website, trying to help webmasters to find the hosting company that suit their needs and budget. WebHostingTop is independently owned and operated; reviews and guides are based thoroughly on personal experience.
Disclosure: We receive compensation from the web hosting companies, this does not influence the rankings and reviews on our website. We give high marks to companies that deserve it.