Saturday, 02 January 2010
Anyone looking for a content management system (CMS) these days is spoilt for choice.  The sheer number of commercial and open source systems available can make it difficult to choose between them.  In this article, we'll look at just one - the popular open source CMS TYPO3.  This was one of the first CMS programs to be released, and it comes with a huge number of extensions, modules and interfaces.
TYPO3 Review
TYPO3 was created in 1997 by the Danish developer Kasper Skårhøj, who was looking for a way to separate content from design.  As the story goes, the name TYPO3 came about when Skårhøj inadvertently deleted an entire week's worth of coding.  Forced to rewrite it, he considered it ironic that a better system should come about as the result of a typo.  The third version that was released was the successful version, hence TYPO3.
Skårhøj's CMS is for small to medium sized enterprises, and it's very easy to install and set up.  Indeed, the first advantage of TYPO3 is that it starts working as soon as you've installed it on your computer.  As with most open source CMS programs, TYPO3 comes with standard modules, but it can accommodate almost any amount of customization.  

Once installed, you have a very user-friendly and obliging piece of software.  Web pages can be created and maintained with a single click, and the ability to collaborate or share authoring tasks is built into the system.  If you're an administrator or content manager, you can very quickly and easily put a user permissions system into place, leaving you free to look after the website rather than worry about multiple authors getting in each other's way.

On the design side, remember that Skårhøj was specifically looking at ways to separate design and content.  TYPO3 allows you to change the look of your website without having to worry about the content, which will be seamlessly incorporated into the new design.

TYPO3 is also a great way to handle multimedia on your site.  It allows you to run just about every type of media application you can imagine, and gives you the power to manipulate those media files on the server side.  It also allows you to incorporate internal messaging - very useful if you're looking to run the system across several users, such as within a company or small business.

All in all, TYPO3 has been put together with the user, rather than the programmer's ego, in mind.  It covers all aspects of website control, from content to design and administration.  It's a robust, flexible and easy to use solution that you should seriously consider, whether you're launching a new site or looking to switch content management systems.
Established in 2001, voted Best Business Hosting in 2011 by WebHostingTop, CNET certified, BBB Accredited, award winning web hosting company. Read customers based InMotion Reviews and sign up today!

iPage Promo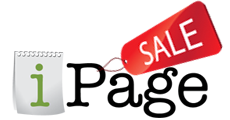 * This is a limited time offer, check out the official website for more details!
About WebHostingLab
Welcome to WebHostingLab!


We are a professional hosting review website, trying to help webmasters to find the hosting company that suit their needs and budget. WebHostingTop is independently owned and operated; reviews and guides are based thoroughly on personal experience.
Disclosure: We receive compensation from the web hosting companies, this does not influence the rankings and reviews on our website. We give high marks to companies that deserve it.