Wednesday, 06 January 2010
With an increased emphasis on environmentally friendly solutions, "organic software" is a phrase that you might have come across recently.  It's usually bandied about with concepts such as green web services, solar or wind powered servers, or eco-friendly hosting.  In this article, we'll look at what organic software actually is, and how you can implement it on your website.
Organic Software
Organic software, in essence, is another way of saying open source software - programs that are freely available and that can be downloaded from the internet, and that include full access to the source code so that they can be developed even further.  These programs are designed, developed and distributed with absolutely no manufacturing cost.  There isn't a factory somewhere putting this code onto disk.  As such, it is carbon neutral, and can be considered a green alternative to commercially available software. 

Organic conveys this sense of eco-friendliness.  It also implies that the software is in a state of development, that it can picked up and improved in a natural and organic way by open source programmers.  Once this has been understood, you'll very quickly realize that there are hundreds of thousands of programs out there that can be classified as organic.
Organic Web Hosting
If you're looking for organic web hosting or content management, then freely developed and designed programs such as Drupal would fit the bill.  Gimp, Picasa2 and Nvu are organic web design programs, vTiger is an organic customer relationship management program, and WAMP is an organic server management program bringing together Windows, Apache, MySQL and PHP.  All of these programs were put together and refined by communities of developers across the globe, and they can all be yours for nothing more than a click of a download button.

Perhaps the most famous exponent of organic software is Mozilla Firefox, which declares itself to be 100% organic.  It's a non-profit organization, and all of its products were developed by a community, rather than an in-house team of designers.  Anybody can take the Firefox web browser source code and do what they like with it.  The rationale behind this is that it make for a stronger, more flexible and more user friendly product in the end.

Ultimately, then, organic software isn't anything new, and if you've ever downloaded a free program onto your computer, you already know how to implement it.  What is new is the move to associate open source programming with the environmental movement.  There is tremendous pressure not only to be green, but to be seen to be green, so it makes great business sense to rebrand open source product as ecologically friendly.  In this case, it's simply taking something that was already eco-friendly - open source software - and explicitly telling everybody that this is so.
Established in 2001, voted Best Business Hosting in 2011 by WebHostingTop, CNET certified, BBB Accredited, award winning web hosting company. Read customers based InMotion Reviews and sign up today!

iPage Promo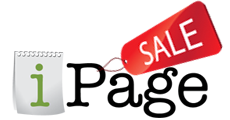 * This is a limited time offer, check out the official website for more details!
About WebHostingLab
Welcome to WebHostingLab!


We are a professional hosting review website, trying to help webmasters to find the hosting company that suit their needs and budget. WebHostingTop is independently owned and operated; reviews and guides are based thoroughly on personal experience.
Disclosure: We receive compensation from the web hosting companies, this does not influence the rankings and reviews on our website. We give high marks to companies that deserve it.