Sunday, 10 January 2010
If you're looking to sell things to your online visitors, rather than simply providing them with interesting content, your site design will need to look very different from that of conventional information sites.  Your e-commerce site design will ultimately decide how many visitors convert into actual sales, so get it wrong and you will directly affect your cash flow.  In this article, we'll look at the principles you should follow when you design your e-commerce site.

Visitors to an e-commerce site are looking to part with cash, but they will not do so if they feel in anyway insecure about it, or if it's any way difficult.  Over and above a pretty design, therefore, you need to attend to the technical aspects of buying online - a decent shopping cart, a range of payment options, and an emphasis on security.
Securing e-commerce websites
Work on making your visitors feel safe and at ease.  Look at the websites you regularly buy from, such as Amazon.  They constantly emphasize the security of their payment systems and the ease of making a purchase.  Everything is one-click, and designed to flow, with simple access and straightforward navigation.  Think yourself into your customer's shoes, and ask yourself, "what would make me buy from this site?"
Look at branding.  Nobody wants to buy from a website that looks as if it's been slung together by somebody working from their back bedroom.  Use strong logos, taglines and design elements, everything to convey the message that this is a professional e-commerce site that you can trust.

A shopping cart is the program that actually allows e-commerce to happen.  You therefore want a shopping cart that is as comprehensive and as reliable as possible.  It needs to be user friendly, and it will need to fit in with reliable card processors and payment gateways.  It will need to handle all major payment options.  Your customers don't want to grapple with complicated invoicing or press lots of buttons to make their purchase.  They want to be able to put what they want in the cart and pay for it with as few clicks as possible.

Above all, you need to emphasize security and safety.  Speed and convenience are important, but at the end of the day, nobody will put their credit card details into an online form if they don't think it's safe to do so.  Invest in the most secure payment processor you possibly can, and tell your customers that you have done so.  You can't stress this enough.

In the end, your e-commerce site will live or die according to its ease of use and its security, so make sure your design reflects that.
Established in 2001, voted Best Business Hosting in 2011 by WebHostingTop, CNET certified, BBB Accredited, award winning web hosting company. Read customers based InMotion Reviews and sign up today!

iPage Promo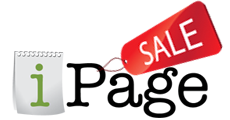 * This is a limited time offer, check out the official website for more details!
About WebHostingLab
Welcome to WebHostingLab!


We are a professional hosting review website, trying to help webmasters to find the hosting company that suit their needs and budget. WebHostingTop is independently owned and operated; reviews and guides are based thoroughly on personal experience.
Disclosure: We receive compensation from the web hosting companies, this does not influence the rankings and reviews on our website. We give high marks to companies that deserve it.